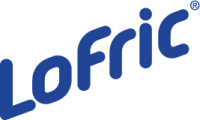 LoFric® catheters have been on the market for more than 30 years. They are the most well-documented and tested catheters available. In fact, LoFric is the only hydrophilic catheter that can prove it reduces the risk of long-term complications.
Clean intermittent catheterization is a painless therapy. The unique coating of LoFric catheters makes them as slippery on insertion as withdrawal. It is called Urotonic™ Surface Technology. This therapy and the social acceptance is nowadays very high.
In most ways, the therapy with LoFric catheters improves the quality of life and with its ease of use it is a safe product to rely on.
Behind LoFric, you will find a dedicated team who believe in what we do. We are well known by customers and healthcare professionals for our expertise and commitment to urological products, our services and support. We work for a world where urinary issues do not affect people´s potential to live a full and free life.